Welcome to
Centerville Road Animal Clinic
145 E Centerville Rd, Garland, TX 75041
(972) 271-4637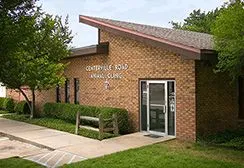 We regard your pets as family and believe in treating them as if they were our own.
We believe in providing both top quality medicine and thorough client education.
We believe that our passionate dedication to this goal will ensure our patients live as long and healthy lives as humanely possible.
Dr. Julie Stanek
Garland Veterinarian | Centerville Road Animal Clinic | (972) 271-4637